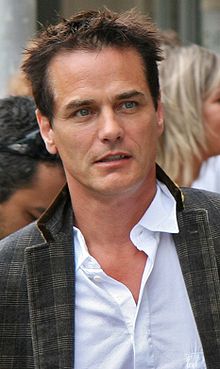 Paul Michael Gross born April 30, 1959 in Calgary, Albertaisa, is an Canadian actor, producer, director, singer and writer.
He studied acting at the University of Alberta in Edmonton, though he left during the third year of his study. But went back to complete the half-credit needed to receive his fine arts degree. He has been in several stage productions, such as A Midsummer Night's Dream and Romeo and Juliet. He is best known as Mountie Benton Fraser in the Due South.
He as had two Albums in 1997 and 2001, and is involved with many charities dealing with childhood poverty.Paul married to fellow Canadian actress Martha Burns in September 1988, and have 2 children, Hannah and Jack.
Paul Gross - Internet Movie Database [[1]]
Paul Gross - Website [[2]]
Community content is available under
CC-BY-SA
unless otherwise noted.